THE UK CANNABIS CAFE MOVEMENT
SELECTED NEWSPAPER ARTICLES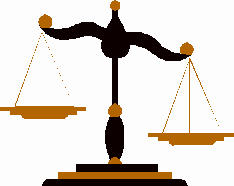 Cannabis cafes - called "Coffeeshops" - have existed in The Netherlands since the mid-70's. These places sell and allow cannabis to be consumed under strict regulations such as a lower age limit of 18, ban on "hard" drugs etc, and subject to the approval of local authorities. They are not strictly legal and cannot buy their supplies legally, which can create problems through continued "criminal" associations. Much of the cannabis sold is now also produced in Holland. The Dutch Government claims that the coffeeshops have enabled a separation of cannabis supply from that of addictive and dangerous drugs.
Opponents claim that coffeeshops cause problems by introducing cannabis which leads to hard drugs and that Amsterdam is a crime-riddled city funded by drug tourists.
With the proposal of the reclassification of cannabis in the UK it will remain illegal but as a class C drug people found in possession of small amounts will not have to be arrested - the likelihood of similar venues in Britain has increased.
Police say they will have to close down these cafes. Campaigners - supported by many people including local councillors and MPs, vow to continue.
Here is some of the story as it unfolds:
· LINKS
UK: 'Cannabis cafe' pair found guilty (Lancing): BBC News, 27 November 2009
UK: Sussex pair found guilty of cannabis offences: The Argus, 28 November 2009
UK: Lancing cannabis cafe pair found guilty: Worthing Today, 28 November 2009
UK: Complaints Made to Police after 'Cannabis Cafe' Raid: The Argus, 31 October 2007
UK: Tough Warning for Lancing Cannabis Cafe: Worthing Herald, 25 October 2007
UK: Raided Cannabis Cafe Could Reopen: BBC News, 23 October 2007
UK: Cannabis Cafe' Planning Breach Probe: The Argus, 22 October 2007
UK: Cannabis Cafe Back in Business: The Argus, 20 October 2007
UK: Cannabis Cafe Suspects Released on Bail: The Argus, 13 October 2007
UK: Cops Tear Down Wall with Tractor in Second Lancing Drugs Raid: Worthing Herald, 12 October 2007
UK: Lancing Cannabis Cafe Drugs Raid: Littlehampton Gazette, 20 July 2007
UK: Three Quizzed over Cannabis Cafe: BBC News, 20 July 2007
UK: Club Denies it's a Cannabis Cafe: The Argus, 7 February 2007
UK: If You Were Thinking of Opening a Cannabis Cafe - Let this be: Liverpool Echo, 25 April 2006
UK: Cannabis Cafe Man Jailed for a Year: Liverpool Echo, 24 April 2006
UK: Police in Cornwall on a High as Cannabis Cafe Closes: thisiscornwall, 20 April 2006
UK: Dad Takes His Pipe Dream to the Home Secretary: Surrey Mirror, 9 March 2006
UK: Police Close Down 'Cannabis Cafe': BBC News, 7 December 2005
UK: Cannabis Cafe is Closed By Police: The Argus, 7 December 2005
UK: Pledge to close 'cannabis cafe': BBC, 30 Augst 2005
UK: Defiant: Worthing Herald, 26 August 2005
UK: Cannabis Cafe Raided, Sussex's Last Cannabis Cafe Shut Down: The Argus, 12 August 2005
UK: Four Held in Cannabis Cafe Raid: BBC, 11 August 2005
UK: Cannabis Cafe Owner to Face Drug Charge: Liverpool Echo, 29 April 2005
UK: City Cannabis Cafe Owner Charged: BBC, 29 April 2005
UK: This is a nice joint!: Liverpool Echo, 28 April 2005
UK: Defiant Cannabis Cafe Man Shrugs off Threat of Raids: Liverpool Daily Post, 19 April 2005
UK: Fight for Cannabis Cafe: Liverpool Echo, 18 April 2005
UK: Cops Raid 'Hash Cafe': South London Press, 12 April 2005
UK: Cafe Boss Fined on Cannabis Charges: Kidderminster Shuffle, 19 January 2005
UK: Cannabis Cafe Owner Aims for Inverness: The Scotsman, 5 November 2004
UK: Cannabis Denial by Cafe Boss: thisiskidderminster, 23 September 2004
UK: Cannabis Cafe Owner Quits for Amsterdam: Evening News, Edinburgh, 4 September 2004
UK: Vow To Open New City Centre Cannabis Cafe: Evening News, Edinburgh, 2 September 2004
UK: 500 Pound Fine for the Owner of Capital's First Cannabis Cafe: The Scotsman, 2 September 2004
UK: Cannabis Cafe Owner Fined UKP500: BBC, 1 September 2004
UK: Cannabis Café Owner Spared Bill Of £113,000: The Argus, 16 July 2004
UK: UKP113k Shock For Cannabis Cafe Owner: The Argus, Worthing, 2 July 2004
UK: Photo In Cannabis Cafe Fans Calls For Resignation: The News, 9 March 2004
UK: Cannabis Campaigner Freed From Jail: The Argus, Worthing, 26 February 2004
UK: SCOTLAND: Cannabis Cafe Hit By Eviction Threat

: Edinburgh Evening News, 31 January 2004

UK: SCOTLAND: Cannabis Campaigner Vows: "We Will Stay Open" : Edinburgh Evening News, 30 January 2004
UK: SCOTLAND: The day the law changed... and it all went to pot: Edinburgh Evening News, 30 January 2004
UK: SCOTLAND: Three held as cannabis cafe opens: Evening times, Glasgow, 30 January 2004
UK: SCOTLAND: Arrests As Cannabis Cafe Opens: The Scotsman, 30 January 2004
UK: SCOTLAND: Three Arrests at Cannabis Café: The Guardian, 30 January 2004
UK: SCOTLAND: Bring Your Own to First Cannabis Café

: The Times, 30 January 2004

UK: SCOTLAND: The Purple Haze Opens In Fog Of Confusion: The Telegraph, 30 January 2004
UK: SCOTLAND: The Leith Police Dismisseth... Oh, That's Heavy Man: The Mirror, 30 January 2004
UK: SCOTLAND: Three Arrested As Cannabis Cafe Opens In Capital: The Herald, 29 January 2004
UK: SCOTLAND's First 'Hash Cafe' Opens: The Scotsman, 29 January 2004
UK Protesters Cry: Free Jailed Cannabis Campaigner Chris: Worthing Herald, 22 January 2004
UK Royal Pardon Sought For Cannabis Cafe Owner, The Argus, 20 January 2004

UK Judge Warns As Cannabis Man Cleared

: BBC On_line, 17 January 2004
UK: I Want Research Licence To Grow Pure Cannabis: ic North Wales, 16 January 2004
UK Commons Protest For Pot Cafe Owner: The Argus, 16 January 2004
UK: Cannabis Giveaway: Daily Post, 15 January 2004
UK: A North Wales Man Has Admitted Giving Cannabis To Sick People To Ease Their Pain: BBC On-Line, 15 January 2004
UK :Law Before Justice:

Letter: The Argus, Worthing, 14 January 2004

UK: Cannabis Reclassification: BBC On-Line, 14 January 2004
UK: Editorial Comment on Worthing's Cannabis Cafes

: The Argus, Worthing, 12 January 2004

UK Food Strike By Jail Protester: The Argus, Worthing, 12 January 2004
UK: Crusade for Legal Drugs: The Argus, Worthing, 12 January 2004
UK PRO-CANNABIS TRADER JAILED, The Argus, Worthing, 10 January 2004
UK: Drugs Cafe Case: The Times, 10 January 2004
SCOTLAND: First Cannabis Cafe Set To Test New Law In Scotland: Scotland on Sunday, 14 December 2003

UK: Doorman Cleared In Drugs Trial: The Worthing Argus, 2 December 2003
CANADA QU: Pot Cafe Open In Quebec: Winnipeg Sun. 30 November 2003
CANADA QU: Pair Arrested At New Pot Cafe: Montreal Gazette, 30 November 2003
CANADA QU: Police Arrests Fail To Faze New Pot Cafe: Winnipeg Free Press, 30 November 2003
CANADA QU: Two Busted At Montreal's Marijuana Cafe Opening: Edmonton Sun, 30 November 2003

UK: Group's Support For Trio At Court: The Argus, Worthing, 29 November 2003
UK: Solicitors Warn Cannabis Cafe Man: Western Mail, 16 November 2003
UK: Police: We've Still Got The Cannabis Cafes In Our Sights: Worthing Today, 19 September 2003
UK: MP Joins in Cannabis Row: The Argus, 29 August 2003
UK: Split Over Party At Raid Cafe: The Argus, 26 June 2003
UK: Hash Cafe Set to Open Before Change in Law: Edinburgh Evening News, 26 June 2003
UK: Police Raid On Cafe: The Argus, Worthing, 29 May 2003
UK: Mixed Messages On Soft Drugs Fuelling Cannabis Café Problem: Worthing Herald, 29 May 2003
UK: Judge Tells Offender 'Call It Quits': Worthing Herald, 15 May 2003
UK: Police Pledge Cannabis Crackdown: Worthing Herald, 15 May 2003
CANADA NK: NB Won't Act Yet On Pot Cafes: Edmonton Sun, 4 April 2003
UK: Demo As Cannabis Four Face Charges: Worthing Herald, 3 April 2003
CANADA NK: Cafe Lets Customers Smoke Pot: Edmonton Sun, 3 April 2003
UK: Campaigners Hold Demo For Trio On Drugs Charges: The Argus, 19 February 2003 *
UK: Cannabis Cafe Plan For Hull: BBC, 17 February 2003
UK: Worthing: Three Face Dope Cafe Charges: The Argus, 4 February 2003 *
UK: Drugs Seized From Cafe: Streatham Guardian, 23 January 2003
UK: Cannabis Cafe Owner Walks Free: BBC, 20 January 2003 *
UK: Four Arrests In Raid On Cannabis Cafes: The Independent, 19 December 2002
UK: High Noon For Cannabis Cafe: The Argus, 19 December 2002 *
UK: Pro Pot Demo At Court: The Argus, 12 December 2002 *
UK: New Drugs Swoops At Cafes: The Argus, 12 December 2002 *
UK: Cannabis Raid Boss Defiant: The Argus, 29 November 2002 *
UK: Drug Squad Storms Cafe: The Argus, 28 November 2002 *
UK: Cafe Joy at Green Light: Lancashire Evening Telegraph, 21 November 2002
UK: Dope Cafe Go-Ahead: Lancashire Evening Telegraph, 15 November 2002
UK: Judges Fury at MEP's: Manchester On-line, 22 October 2002 *
UK: Cannabis Cafe Owner Jailed for Three Years The Independent, 4 October 2002 *
UK: Web: Cannabis Cafe Raided As Owner Jailed: BBC On Line News, 3 October 2002 *
UK: Drug Dealer Davies Sentenced Today: Stockport Express, 3 October 2002 *
UK: Cannabis Conman: Stockport Express, 2 October 2002 *
UK: Cannabis Cafe Is Medicinal: Stockport Express, 26 September 2002 *
UK: Cannabisiness Springing Up: Evening Standard, London, 3 September 2002
UK: Southend Cannabis Cafe Is Planned: Evening Echo, 2 September 2002
UK: Market Man Plans Cannabis Cafe: Colchester Evening Gazette, 12 August 2002
SCOTLAND: No Dope, Pal: Sunday Mail, 4 August 2002
Cannabis Culture Arrives In Britain By The Back Door: The Independent, 3 August 2002
Future Cannabis Cafe Ready - Worthing: The Herald, 4 July 2002 *
Town Gets Pot Shop: The Argus, 2 July 2002
Taxpayer To Foot UKP1M Bill For UKP1 Cannabis Users: Sunday Times, 30 June 2002
Going Dutch: Leicester Mercury, 14 June 2002
SCOTLAND: Cannabis Cafe Open In Weeks: Edinburgh Evening News, 17 June 2002
More Cannabis Cafes To Open: BBC News, 31 May 2002
Pressure Group Plans To Open Cannabis Cafe in Leicester: Leicester, Mercury, 29 May 2002
I'll Risk Prison, Says Cannabis Cafe Backer, Edinburgh: Edinburgh Evening News, 27 May 2002
Cannabis Cafe Told To Move ON: BBC News, 8 May 2002
Scots Sign Up For Cannabizness Course With Cafes In Mind: Sunday Times, 5 May 2002
SCOTLAND: Scotland's First Cannabis Cafe Set To Open: The Herald, 3 May 2002
Cannabis Challenge: Letter, Braintree and Witham Times, 2 May 2002
Cannabis Cafes, Oxfordshire: BBC News, 1 May 2002
Cannabis Cafe Bid For Hull City: Hull Daily Mail, 30 April
Seven Held in Cannabis Cafe Raid: BBC News, 25 April 2002
Drugs Swoop as Cafe on TV (Bournemouth): Dorset Echo, 25 April 2002
It's No Pipe Dream - Cannabis Cafes Open In UK: Houston Chronicle, 22 April 2002
Cannabis Warning: Letter, Braintree and Witham Times, 18 April 2002
No Prosecution After Cannabis Cafe Arrest: News and Star, Carlisle, 17 April 2002
York Cannabis Cafe: We Will Have To Wait And See: York Evening Press, 16 April 2002
Cannabis Cafe Champion Chris Baldwin: Worthing Herald, 12 April 2002
Cannabis Entrepreneurs Go Dutch: The Scotsman, 10 April 2002
Cafe Plan Remains On The Table: Letter, Essex Evening Gazette, 3 April 2002
Cafe Debate Highlights Rights Issues: Letter, Essex Evening Gazette, 3 April 2002
Amsterdam-Style Cannabis Venture Planned in Dorchester: Dorset Echo, 2 April 2002
Cumbria Cannabis Cafe Is Inevitable: News and Star, 2 April 2002
Police Let Second Cannabis Cafe Open: Sunday telegraph, 31 March 2002
Cannabis Cafe Vetoed: Essex Evening Chronicle, 29 March 2002
A Cannabis Cafe Would Be A Safe Place: Letter, EDP, 28 March 2002
Cannabis Cafe Idea Irresponsible: Essex Evening Gazette, 27 March 2002
Cannabis Cafe Builders Arrested: BBC, 26 March 2002
Site For Cannabis Cafe Revealed: Essex Evening Gazette, 25 March 2002
Cannabis Cafe Plans Slammed by Mother: East Anglian Daily Times, 22 March 2002
County's First Cannabis Cafe Scheme: Essex Evening Gazette, 21 March 2002
Cafes To Test Cannabis Laws: This Is Brighton and Hove, 20 March 2002
Cannabis Cafes Set To Open All Around Britain As Law Changes: The Observer, 17 March 2002
Welcome To Amsterbrixton, With A Cannabis Cafe On Every Corner: Independent on Sunday, 17 March 2002
Cannabis MEP Says Not Guilty: Oldham Evening Chronicle, 15 March 2002
Borough Debates Cannabis Cafes: BBC, 13 March 2002
Cannabis Campaign Man's Case Delayed: Milton Keynes Citizen, 11 March 2002
Cannabis Cafe Row After Police Drugs Talk: Press & Journal, 9 March 2002
Cannabis Cafe Man Remanded For Trial: BBC News, 8 March 2002 *
Police Release Cannabis MEP: Manchester Evening News, 29 January 2002 *
MEP In Court For Cannabis Protest: Oldham Evening Chronicle, 29 January 2002 *
Braintree: Candidate Calls For Drugs Cafes: Essex Evening Gazette, 16 January 2002
Edinburgh Bids To Be Amsterdam Of North: Sunday Times, 13 January 2002
Candidates Have Their Say: Don Barnard: Braintree and Witham Times, 10 January 2002
SCOTLAND: Why Can't We Have Cannabis Cafes Here?: The Scotsman, 9 January 2002
Police lock Up Cannabis Lezley: News and Star, 5 January 2002 *
Drug-Protest Euro MP's Night In Cells: Manchester Evening News, 21 December 2001 *
Italian MEP Arrested In British Cannabis Cafe Case: Reuters, 20 December 2001 *
Cannabis MEP Wasted Police Time: BBC News, 15 December 2001
Euro MP Aims For Drug Arrest: BBC, 14 December 2001 *
Euro MP's Drugs Protest: Manchester Evening News, 12 December 2001 *
Cannabis Protesters Arrested After March To Police Station: The Guardian, 2 December 2001 *
Three Arrested in Cannabis Protest: Scotland on Sunday, 2 December 2001
Cannabis Smokers Arrested: The Argus, 26 November 2001 *
10 Charged After Police Station Cannabis Protest: Guardian, 25 November
Owner Dealt In Cannabis At His Cafe: Manchester Evening News, 23 November 2001 *
Cannabis Cafe Man In Court: Manchester Evening News, 22 November 2001 *
Twelve Arrested at Cafe Run By Cannabis Campaigner: Telegraph, 21 November *
Proposed Dundee Cannabis Cafe At An Advanced Stage: The Courier, 20 November 2001
Stockport Cannabis Cafe Shut Down: Manchester Evening News, 20 November 2001 *
12 Held Over UK Cannabis Cafe Haul: The Guardian, 20 November 2001 8
Police Warn Against Cannabis Cafe: BBC News, Web, 18 November 2001
Ministers Advised to Legalise Cannabis Cafes: The Telegraph, 18 November 2001
Roll Up, Roll Up At Britain's First Cafe For Dope Smokers: The Observer, 11 November 2001
Police Say: Sell The Drug In Shops And Pubs: The Observer, 11 November 2001
No Cannabis Cafes For UK: BBC News, 30 October 2001
Article in the Eastern Daily Press City MP Backs Cannabis Cafe Idea: Evening News, Norwich, 19 October 2001
Cannabis Cafe Ready To Flout Drug Laws: The Scotsman, 10 September 2001
Police Vow To Close Amsterdam Soft Drug Cafe: Stockport Express, 7 September
Legalise Cannabis Says Lilley: BBC News, 5 July 2001
SCOTLAND: MSPs Press For Trials Of Dutch Drug Cafes: Daily Telegraph, 4 July 2000
Tories Clash Over Cannabis Cafes Plan: Evening Echo, 7 June 2000
MPs Call For Cannabis Cafes: BBC News (UK Web), 7 June 2000