----------------------------------------------------------------------
GRASS WEED BUSH MARY-JANE POT
CHANVRE HANFF HASH HASHISH GANJA
PRESENTING
A single voice really can make a difference!
Thanks to a global, grassroots movement, the end of marijuana prohibition has already happened in some states & countries, and it's on the horizon for many others. With your support, every adult will soon have the right to openly shop at local dispensaries or grow their own supply from
high-grade medical seeds. To stay up-to-date on the latest research and legal issues, we've compiled a list of the most relevant articles and
posted them on this page. Spread the word - people will listen!
----------------------------------------------------------------------
PETITIONS
UK: Michelle Anne X - How can I make a judge sympathetic to the fact I smoke and grow cannabis for MS?
UK: Legalise cannabis use for adults over 21 years of age..
----------------------------------------------------------------------
----------------------------------------------------------------------
YOU CAN REGISTER TO RECEIVE EMAILS WHEN THIS PAGE IS UPDATED -
CLICK HERE
CHECK OUT UPCOMING EVENTS HERE/
CAMPAIGN ACTIVITIES RECORDS
CANNABIS CAMPAIGN PRESS SINCE 1991
----------------------------------------------------------------------
----------------------------------------------------------------------
WEBMASTERS' SELECTION
CLICK HERE FOR THE ALPHABETICAL INDEX OF SITE AND LINKS
NEW:
IRELAND: THE GLOBAL MEDICAL CANNABIS SUMMIT: HISTORY IN THE MAKING, September 20 2016
NEW:
UK: "MEDICAL" CANNABIS HITS THE NEWS…BUT WHERE DOES IT LEAVE RECREATIONAL CONSUMERS?, August September 15 2016
NEW:
UK: LEGALISE MEDICAL MARIJUANA, SAY MPS, August September 13 2016
UK: JEREMY CORBYN WOULD LEGALISE CANNABIS FOR MEDICINAL USE: BUT WOULD NOT SUPPORT LEGALISING RECREATIONAL DRUGS, August 26 2016
UK: POLICE 'HAVE GIVEN UP ON CANNABIS' AS JUST ONE IN FOUR CAUGHT WITH THE DRUG ARE CHARGED, August 23 2016
ITALY COULD BE ABOUT TO LEGALISE MARIJUANA – HERE ARE HEALTH ARGUMENTS FOR AND AGAINST, August 4, 2016
INDIA: CAMPAIGN TO WEED OUT CANNABIS, August 3, 2016
TARGETING CANNABIS, CZECH REPUBLIC TAKES AIM AT GARDENING STORE, August 3, 2016
SRI LANKA CEYLON: AYURVEDIC PHYSICIANS WANT CANNABIS CULTIVATION MADE LEGAL, July 23, 2016
NEW:
IRELAND: BILL PROPOSED TO ALLOW USE OF CANNABIS FOR MEDICINAL PURPOSES, July 21, 2016
NEW:
THE FRONT LINES OF PARAGUAY'S SLASH-AND-BURN WAR ON WEED, July 12, 2016
NEW:
UK: WE WENT DOWN TO GREEN PRIDE 2016 IN BRIGHTON. HERE'S HOW IT TURNED OUT!, July 4, 2016
NEW:
JAMAICAN CANNABIS KIOSKS AT AIRPORTS COULD GIVE TOURISTS LEGAL HIGHS, July 7, 2016
DENMARK: MOST DANES WANT TO LEGALISE WEED: THE PUBLIC SAYS 'YES', BUT THE GOVERNMENT SAYS 'NO', June 27, 2016
NETHERLANDS: DUTCH CITIES RENEW CALL FOR REGULATED CANNABIS CULTIVATION, June 9, 2016
US: CONGRESS DECIDES TO KEEP MARIJUANA AS A SCHEDULE 1 DRUG, June 6, 2016
SOUTH AFRICA: MALEMA SAYS DAGGA MUST BE LEGALISED, May 31, 2016
CANADA: TORONTO POLICE RAID STOREFRONT POT SHOPS SUSPECTED OF TRAFFICKING, May 24, 2016
SPAIN: BARCELONA'S FIRST-EVER FEMALE MAYOR GRANTS AMNESTY TO CANNABIS CLUBS BUT WILL IT STICK?, May 24, 2016
MACEDONIA LEGALIZES MEDICAL CANNABIS, May 15, 2016
UK: BRITONS WANT CANNABIS TO BE LEGALISED – CHANGE IS INEVITABLE, SAYS EX-MINISTER, May 8, 2016
CANADA HAS CONFIRMED IT'S LEGALISING CANNABIS, April 21, 2016
UN BACKS PROHIBITIONIST DRUG POLICIES DESPITE CALL FOR MORE 'HUMANE SOLUTION', April 20, 2016
OVER 1,000 LEADERS WORLDWIDE CALL FOR END TO "DISASTROUS" DRUG WAR, AHEAD OF UN SPECIAL SESSION, April 14, 2016
HOWARD MARKS OBITUARY: FROM DRUG SMUGGLING TO WRITING, April 11, 2016
LIBERAL DEMOCRATS BECOME FIRST MAJOR PARTY TO BACK CANNABIS LEGALISATION, March 12 2016
LEGALISE CANNABIS – KOFI ANNAN, Febuary 23 2016
SAUDI ARABIA BEHEADS MORE PEOPLE FOR HASHISH, Febuary 22 2016
SWITZERLAND: 'CANNABIS CLUBS' SET FOR FOUR SWISS CITIES, Febuary 12 2016
NEW ZEALAND: KELLY PUSHES FOR USE OF MEDICAL CANNABIS, January 9 2016
ALASKA TO BECOME THE FIRST STATE WITH LEGAL CANNABIS CAFÉS, January 9 2016
MACEDONIA TO LEGALIZE MEDICAL MARIJUANA, January 7 2016
COLOMBIA LEGALIZES MEDICAL MARIJUANA, December 23 2015
SCOTLAND: CANNABIS USERS WILL BE WARNED RATHER THAN PROSECUTED TO FREE UP POLICE TIME, December 10 2015
CHILE REMOVES CANNABIS FROM ITS SCHEDULE OF HARD DRUGS: THE LEAFLY LEGALIZATION ROUNDUP, December 7 2015
URUGUAY TO SELL 3 TYPES OF MARIJUANA IN DRUG STORES, December 6 2015
INDIA: IS UTTARAKHAND GOING TO INDIA'S FIRST STATE TO LEGALISE GROWING CANNABIS?, November 27 2015
IRELAND TO 'DECRIMINALISE' SMALL AMOUNTS OF DRUGS, INCLUDING HEROIN, COCAINE AND CANNABIS, FOR PERSONAL USE, Nov 3 2015
STUDY SHOWS CANNABIS HAS LITTLE TO NO SIGNIFICANT EFFECT ON DRIVING, October 30 2015
FRANCE TO PUNISH MARIJUANA SMOKERS WITH A FINE, October 16 2015
CROATIA LEGALISES MARIJUANA FOR MEDICAL USE, October 15 2015
UK CANNABIS PETITION DEBATE TRANSCRIPT, October 12 2015
AMERICA JUST ADMITTED THAT CANNABIS DOES KILL CANCER CELLS, Aug 20 2015
PUERTO RICO MOVES TO LEGALIZE MARIJUANA FOR MEDICAL USES
JAMAICA DECRIMINALISES MARIJUANA
A YEAR AFTER MARIJUANA LEGALISATION IN COLORADO, 'EVERYTHING'S FINE' CONFIRM POLICE
THE EFFECT OF CANNABIS ON PREGNANT WOMEN & NEWBORNS
DENMARK TO LOOK AT DECRIMINALISING DRUGS
GERMANY ALLOWS SERIOUSLY ILL PATIENTS TO GROW THEIR OWN CANNABIS
UK: DRIVING LIMITS FOR 16 DRUGS APPROVED
STUDY: INHALED CANNABIS REDUCES CROHN'S SYMPTOMS
CANNABIS LINKED TO PREVENTION OF DIABETES
HARVARD STUDY SAYS MARIJUANA CURES CANCER
THE HISTORY OF BRITISH COFFEESHOPS, READ IT TO BELIEVE IT! by CLARA O'DONNELL
EXPOSURE TO MARIJUANA SMOKE DOES NOT EFFECT LUNGS
FLIERS: YOUR RIGHTS AS A JURY
DEATH PENALTY FOR CANNABIS
UK: CANNABIS, CHALLENGING THE CRIMINAL JUSTICE SYSTEM
CANNABIS LAW AND DRUG TESTING
CANNABIS LAWS ROUND THE WORLD - WHAT A MESS!
STUDENTS AND RESEARCHERS' INFORMATION
HEMP FOR FUEL
CANNABIS SEEDS AND THE USES
INDUSTRIAL USES OF CANNABIS
POTENT QUOTES - FOR USE IN LETTERS, ESSAYS, ARTICLES
LETTERS BY AND ARTICLES ABOUT PROMINENT UK CANNABIS CAMPAIGNERS
UK CANNABIS CAFES STORY
----------------------------------------------------------------------
VIDEOS: WEBMASTER'S CHOICES
----------------------------------------------------------------------
MORE VIDEOs
----------------------------------------------------------------------
WEBMASTER'S BLOG
----------------------------------------------------------------------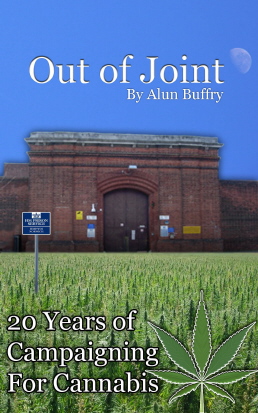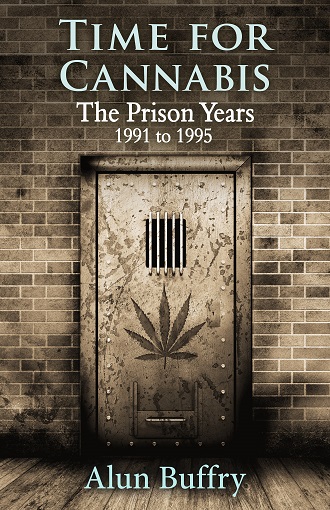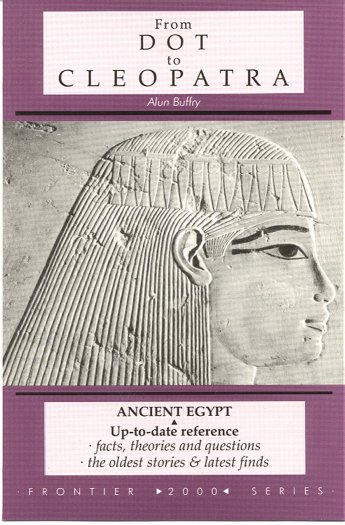 ----------------------------------------------------------------------
LIBRARY: A SELECTION OF ARTICLES AND SPEECHES
CANNABIS ACTIVIST PAGES
SPEECHES FROM LCA CONFERENCES 2000 TO 2007 ARTICLES ABOUT AND PUBLISHED LETTERS FROM ACTIVISTS 1991 TO DATE
ACTIVISTS AND GROUP ACTIVITIES 1999 TO DATE
THE LATE CHRIS BALDWIN
DON BARNARD
ALUN BUFFRY
COLIN DAVIES
CLARK FRENCH
THE LATE BIZ IVOL
THE LATE "GRANDMA" PAT TABRAM
WINSTON MATTHEWS

----------------------------------------------------------------------

==========================================================================